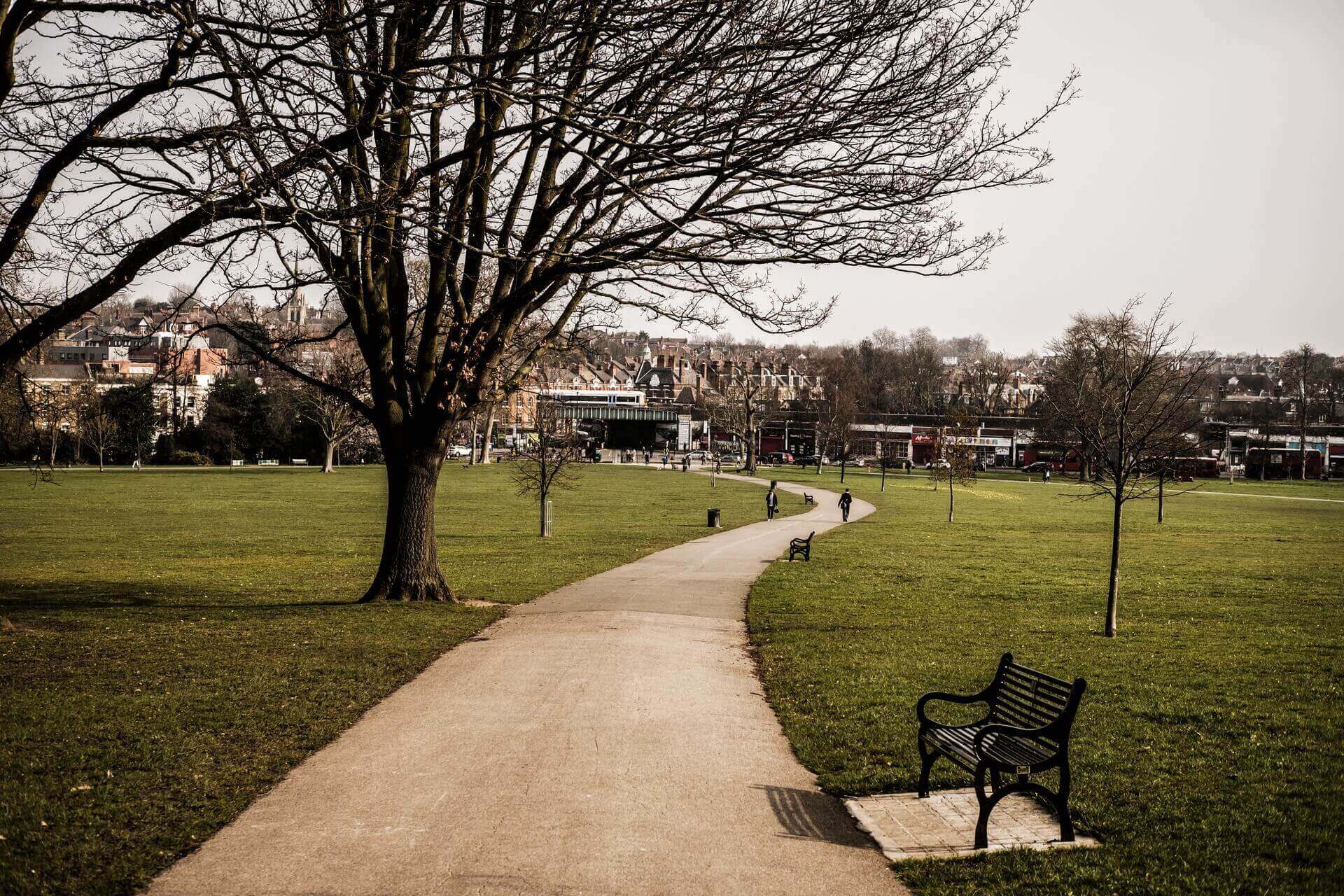 Things to do
Herne Hill is located between Brixton and Dulwich, and its streets and railway arches are packed with stores, pubs and supermarkets. There are plenty of interesting places to discover close to The Half Moon, including buzzing nightlife spots, musical venues, greengrocers and bookshops.
Just a five-minute walk from The Half Moon, you'll find Brockwell Park. Dating back to the 19th century, its beautiful gardens, historic buildings and playgrounds make it ideal for nature-lovers of all ages. Here, you'll also find the Brockwell Park Miniature Railway, a BMX track and community greenhouses open to the public.
In warmer weather, you might want to enjoy a swim at The Brockwell Lido to build up an appetite for a delicious lunch at The Half Moon. The lido also puts on events from time to time, such as festivals, film nights and exhibitions.
Also close to the hotel is the buzzing weekly Herne Hill Market, held in a long, narrow square close to Herne Hill Rail Station. Head here for local produce, crafts, vintage clothing, furniture and community stalls.
Brixton Market, with its vibrant shops and stalls, is a 20-minute stroll away, while fans of street art should head to nearby Dulwich, where a collection of street art known as the Dulwich Outdoor Gallery is a must-see.
The Dulwich Picture Gallery is also a cultural highlight – founded in 1811, it was the world's first public art gallery. Today, it hosts touring exhibitions, lectures and events, and offers a permanent collection.
The legendary Herne Hill Velodrome is also nearby, built in 1891 it is one of the oldest velodromes in the world and played host to cycling events in the 1948 Summer Olympics.
Transport links
We're very easy to get to – Herne Hill station is on our doorstep, and there's plenty of paid parking on surrounding streets if you're visiting us by car. There's also a bus stop opposite us, with direct lines to London Bridge and Victoria stations.